The holographic display of the future is here and you can have one on your desk for under $600.
Ever since I saw Princess Leia appealing to Obi Wan that he was her only hope when I was 11, I've wanted a holographic display. Movies like Minority Report and Back to the Future II (do you remember the shark hologram that ate Marty?) have consumed thousands of people's lives over the past few decades. But until now, no one has been able to make a scalable device that would let groups of people, unaided by a VR or AR headset, see and touch a living and moving 3D world.
That's changing today with the launch of the Looking Glass, a new type of interface that achieves that dream of the hologram we've been promised for so long. The Looking Glass is technically a lightfield and volumetric display hybrid, but that's pretty nerdy-sounding. I like to just call it a holographic display.
It's a technology at the Apple II stage, designed for the creators and hackers of the world — specifically 3D creators in this case. If you've ever played with a MakerBot or Form 2, have a Structure sensor in your backpack, know what volumetric video is, or have 3D creation programs like Maya, Unity, or Blender on your computer, then you should get a Looking Glass. You can holographically preview 3D prints before you print them, experiment with volumetric video recording and playback, or create entirely new and weird applications in Unity that can live inside of the Looking Glass. And when I say weird I mean it — the founders Shawn and Alex put a 3D scan of me inside and gave me some new dance moves.
Check out this video on their Kickstarter page. I've seen this in person and what is shown in the video is real. There aren't any camera tricks going on – it really looks that good (actually a little better) in real life. The Looking Glass is indistinguishable from magic the way the best of technology strives to be.
I don't know of many people who genuinely want the dystopian future of everyone in VR all day long. Ok, I do know a few. But while VR may play a role, I think most people don't want this 1984 vision of the future, where everyone is geared up 16 hours a day.
The team behind the Looking Glass is fighting against that all-headset future with this new class of technology. Join us!
---
Glowforge recently launched their 3D laser printers to the public, making their product line available within 10-day delivery. As an early investor (and a huge fan) this was an incredibly gratifying moment, as Glowforge is now shipping – in volume – the product from one of the most popular pre-order campaigns in history.
We've been a part of Glowforge's journey to production since even before their record-setting crowdfunding campaign. But the campaign was the moment we knew that we'd found something special: the elusive product-market fit. People really, really wanted the product. Now that it has made its way into thousands of households, we're seeing something even better. People really, really love their Glowforge.
Of course, all the numbers in the world can't convey just how awesome their product is until you see it in action. I've used mine to make everything from luggage tags to wallets. It's an incredible shortcut on the journey from idea to having something tangible you can hold in your hands – no matter your skill level. Trust me, I've tested the low end of the skill level personally (e.g. me …)
I'm not the only one excited about it, either. Everyone I've ever demoed it for is astonished at what it can do – even my partner Moody's thirteen-year-old son can't get enough of it and, admittedly, uses it much more effectively than I do.
Glowforge is taking another big step toward making their printers more accessible by launching their Glowforge Plus model with the Amazon Exclusives program. I waited several years to get mine and have no regrets, but now the next generation of Glowforge owners will be eligible to get their printers delivered to their doorstep in just two days with free Prime shipping.
The move makes sense from a product standpoint, but it also falls right in line with their underlying philosophy: with the right tool, anyone can be a creator. Today, it's as easy to purchase as it is to use.
---
My friends at FullContact are having their 2nd annual FullContact Connect Conference. If you are interested, you can get a 50% discount on the ticket price by using the code "Foundry" on the registration page.
Connect '18 is bringing together thought leaders and experts – from across industries and verticals – who are experts in the world of data-driven customer intelligence and marketing. At a time when the data industry is under the magnifying glass, Connect '18 will deliver a mixture of thought leadership and actionable sessions from a range of excellent speakers, to equip marketing leaders to create authentic and lasting relationships with their customers.
The conference schedule has four themes:
The Art and Science of Creating Authentic Connections – how to grow your business by combining the latest technology with the lessons of exceptional customer service
Human to Human Connections – how and why companies need to throw away the traditional B2B and B2C playbooks and focus on building authentic H2H relationships
The Rise of Augmented Humanity – the role artificial intelligence is capable of playing in creating deeper customer connections
The New Dimensions Of Privacy – how can companies thrive and continue to create compelling customer experiences in the new era of data privacy
Some of the speakers include:
Niraj Deo, VP Product, Oracle DataCloud
Sarah Bird, CEO, Moz
Tom Marriott, Principal, Marketing & Communications Leader, Deloitte
Beverley Jackson, VP Social Portfolio Strategy, MGM Resorts International
Steve Mateer, Data Channel Executive, Pitney Bowes
Carley Brantz, VP Revenue Marketing, SendGrid
Bryn Weaver, Chief Privacy Officer, Wiland
The weather in Denver is amazing this time of year. So, as a bonus, you can enjoy a delightfully long evening at the Clyfford Still Museum and magnificent early mornings in the mountains.
Remember, if you are interested, you can get a 50% discount on the ticket price by using the code "Foundry" on the registration page. And, there are a few sponsorship opportunities remaining, so reach out to Scott Axcell if you want to be even more engaged.
---
The Misty II pre-order campaign is in full gear, with Misty II selling at a discount of 50% of its retail price. It's 90% of the way to the stretch goal, which unlocks some fun goods. So, if you want the Apple ][ of home robots, pre-order now and get another $100 off by using my referral code!
Ian Bernstein, the co-founder of Misty (and co-founder of Sphero), has a great teardown of Misty II. He walks through all the hardware components and then opens up Misty's brain and body so you can see the hardware inside.
Kids love Misty II also. Here are six reasons why Misty II is perfect for education along with a short video of some kids playing around with and explaining why Misty II is awesome.
If you are a kid, have kids, or are a grown-up kid, you've got a few more weeks to get Misty II as part of the pre-order campaign. Discounts, goodies, and a chance to be part of creating the first real, usable home robot.
---
I was an early investor in two of the first email service providers (Email Publishing and Mercury Mail). My experience with ESPs goes back more than 20 years and, since the mid 1990s, I've seen the ESP ecosystem evolve from its infancy, with just a few startups blazing a trail, to today's robust industry populated by mature marketing technology platforms. And yes, they are now called email marketing platforms, which seems much more grown up and sophisticated.
Deliverability first became a hot issue in the early 2000s, and our portfolio company Return Path emerged as an innovator and leader. Since then, deliverability has remained one of the most important levers for email marketers.
Consequently, the role of the ESP's deliverability specialist (a job, like many others in our industry, that is extremely challenging and not well known) has become increasingly difficult. Today's deliverability specialist is tasked with managing more clients, across more geographies, with ever-changing parameters by individual mailbox providers. And of course, like any industry, they face greater and greater client expectations.
Most deliverability specialists have cobbled together their own solutions (such as MTA logs and response metrics) and leveraged solutions like Return Path – although admittedly these solutions are based on the same platform any email marketer would use. In short, deliverability solutions for ESPs could have – and should have – been better.
Recently, Return Path launched their innovative new Partner Platform solution, the first deliverability platform built exclusively for ESPs, with extensive input from their longstanding ESP partners. When I first heard of the development of this product, I was delighted that Return Path had committed to investing in an ESP/super-user platform to address the unique needs of the ESP and their deliverability specialists.
Return Path's Partner Platform puts deliverability data all in one place, allowing deliverability specialists to see what's happening across their entire client ecosystem. Information is layered together to provide meaningful metrics and insights across all clients' programs.
The vast data assets Return Path has invested in, coupled with the ability to slice and dice data, is a game-changer for deliverability specialists.
This is a huge step for the email marketing industry and something that's long overdue. I'm glad to see that an 18 year old, independent company can continue to make big innovations while growing their business.
---
Last week, I wrote a post talking about why Canada Is Going To Be The Next, Great, Entrepreneurial Tech Country.
Yesterday, we announced our investment in Golden Ventures III, a Toronto-based early stage fund.
I first met Matt Golden through Matthew Bellows, the CEO of Yesware (which we are co-investors in with Golden Ventures). I immediately liked him and we've worked together very effectively.
I've watched Matt and team build a strong portfolio of companies in Canada and in parts of the US. Every time I've gone to Toronto, Matt has hosted me for something and introduced me to a bunch of founders. While I get tired of big dinners, meals with Matt are always a joy, and some of the conversations I've had over the years with him and his friends have been extremely memorable.
We are excited to add our first Canadian fund to our roster of Partner Funds.
Welcome, Matt, Ameet, Bert, Jamie, and Marianne.
---
I got an Apple ][ computer forty years ago. It cost $3,000 and changed the trajectory of my life.
Today, you can pre-order a Misty II for $1,599, which is 50% off MSRP. From my perspective, Misty is today's home robot analogy to the personal computer from 40 years ago.
A video description is much better than a few paragraphs, so sit back and enjoy.
Misty spun off from Sphero a little under a year ago and started shipping Misty 1 four months ago. The company is making progress at a relentless pace and have been shipping a small number of Misty I's to very early developers in controlled environments.
Misty II is a significant advance over Misty I as it designed for high-volume manufacturing, has more hardware extensibility (backpacks, arms, earpiece, trailer hitch), is self-charging, has more battery capacity, a three-degree neck joint, and lots more sensors (bump, capacitive touch, time of flight) It will also have software that is six months more advanced, and will be exactly the same software that runs on Misty I.
Misty II will be shipping in December 2018. We are doing a crowdfunding campaign because we are concentrating on launching a journey with a community of software developers, makers, and robot dreamers. We want you as part of our journey, and we think crowdfunding is the right approach to building the community from the very beginning.
In the same way that the Apple ][ helped create the personal computer software industry, I think Misty II can help create the personal robotics software industry. While the hardware is important, the magic – for me – of the Apple ][ was that I could tinker endlessly with the software. It was completely open, allowing me to do many different things while learning. I remember writing short programs in Basic, playing around with machine code in the Apple ][ monitor, poking and peeking a lot, eventually learning 6502 Assembly, and then writing more serious applications in UCSD Pascal. And, when I got a Microsoft Z-80 SoftCard, I learned z80 assembly language, CP/M, and got a headstart on MS-DOS.
I just pre-ordered my Misty II this morning. Join me and be part of the journey of creating the canonical home robot with me and the team at Misty Robotics.
---
While I was in Seattle last week, I had a chance to stop by the Glowforge office and talk to the team during one of their biggest weeks since their historic 30-day crowdfunding campaign. An electric energy buzzed in the air along with the familiar low hum of anticipation in advance of a big product launch. Glowforge was about to launch their 3D laser printers to the world – their entire product line – for delivery in 10 days.
Foundry led a $9 million and then $20 million financing in Glowforge, the Seattle-based 3D laser printer, as it grew from just an idea to shipping a beloved product to their customers. Along the way, they've faced some unique challenges, not least of which was creating an entirely new product category.
Laser cutting/engraving technology has existed for many years, but it is not at all the sleek, superpowered item you envision. Instead, it has historically been an industrial, expensive, and hard-to-use piece of factory machinery. We invested in Glowforge because we were excited by what they envisioned – a way to harness the power of lasers that could be used right at home.
The feedback around what they were doing was incredible. It doesn't hurt that lasers are super cool, but people also really, really loved the idea. Now, Glowforge reaches yet another milestone as their produce is moving out of pre-order and into commercial sale.
During my visit last week, one of the questions Dan Shapiro, CEO and co-founder, asked me to address to the team was, "What makes Glowforge stand out from other companies?"
I've seen many cultures at companies, but the thing that stands out about Glowforge is their constant and relentless focus on their customer.
Every Friday, their office gets together for an all-hands meeting where Dan updates everyone on everything from financials, product, and shipping status to sharing the latest projects customers are making with their Glowforge. I get a copy of the presentation by email, so I can keep current on what's happening with examples like this

and this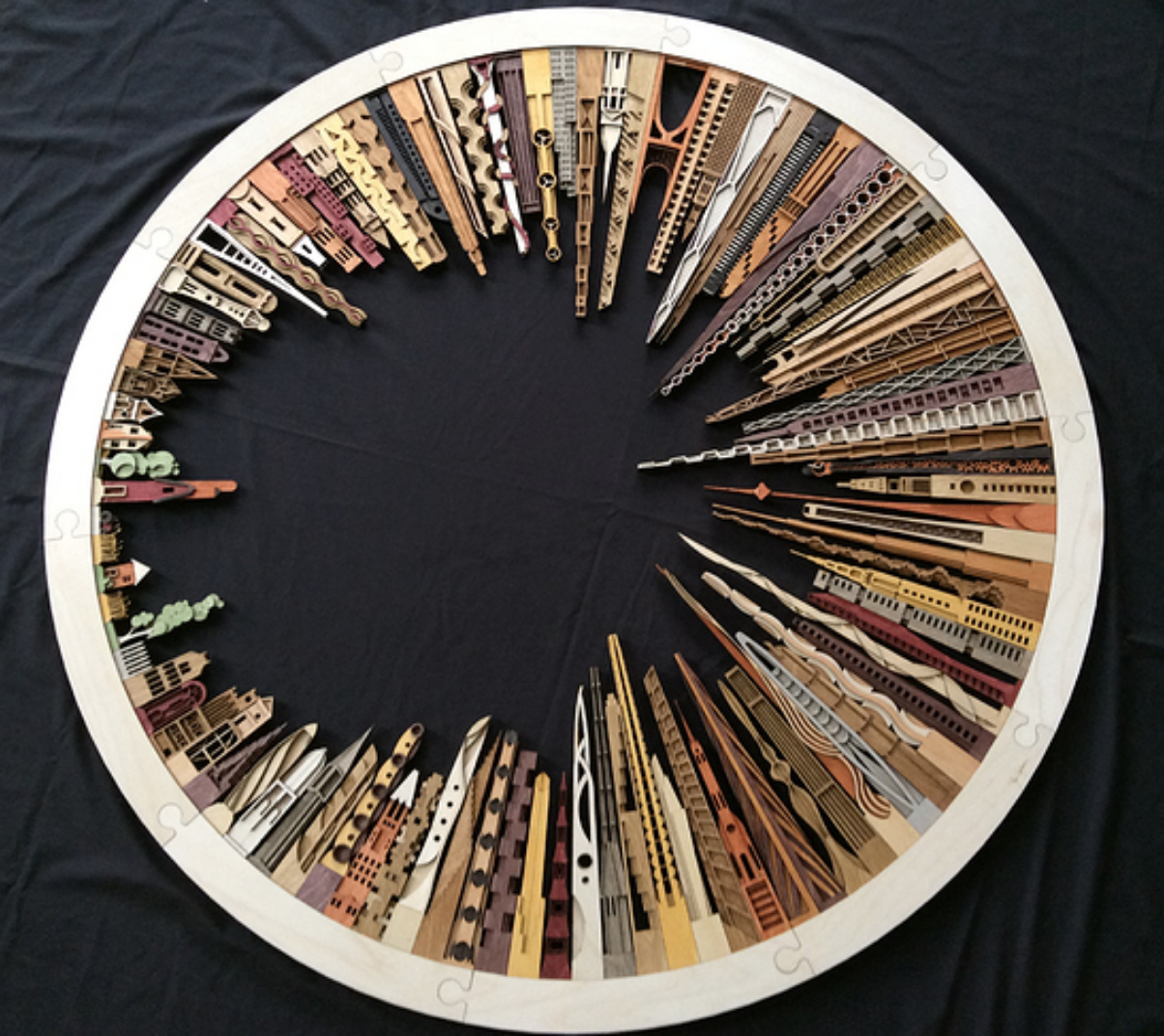 and this
I regularly share this presentation with my partners at Foundry, especially the projects. It's a perfect example of customer-centric thinking: Did we make something that people actually want to use? How are people using it? And how can we make it better?
Over the course of the last three years Glowforge returned to this last question, "And how can we make it better" again and again. They refused to ship a product that didn't meet their standards, even if it meant making customers wait longer than they planned. When the product was only good instead of great, they chose to invest more to make the product they had promised awesome.
That's the kind of culture that produces amazing products – one that focuses every product, every meeting, and every decision around their customers. I'm excited to see where Glowforge's focus on customers will take them next.
And if you'd like to see the results of all this so far – my referral code is good for a $500 discount off the Glowforge Pro, $250 off the Glowforge Plus, and $100 off the Glowforge basic.
---
I'm in Seattle for the next few days. I've built this trip around Techstars Seattle Demo, a bunch of time at PSL, and a Moz board meeting. Oh – and time with several of our portfolio companies as well as some nice social stuff with long time friends.
Today, PSL announced their new $80 million venture fund. We are significant LPs in the fund and my partner Lindel is joining the PSL advisory board. In addition to being LPs in PSL Ventures, we are major investors in PSL Studio and I'm on the board. While we don't have an office in Seattle, I'm confident we have a comfortable place to hang out when we are in town.
Amy and I have a periodic conversation around what happens if one of us died unexpectedly. We each know that it would be impossible to keep living alone in Boulder given our deep connections to many things as a couple. So, we each have our "other place" we'd live if it wasn't Boulder. Amy's is Paris; mine is Seattle.
I've been going to Seattle regularly for business since 1990. Feld Technologies was in the inaugural Microsoft Solution Provider program that Dwayne Walker created around 1991. I fondly remember a box of happiness from Microsoft showing up at my office in Boston every month, usually full of software, books, an occasional t-shirt, or plaque. At the time, we did almost all of our Windows development using Microsoft Access, which was a remarkably effective pre-client/server app development environment.
In the mid-1990s, I made a handful of angel investments in Seattle and spent more time at Microsoft for AmeriData, which had acquired Feld Technologies. Windows NT was beginning its conquest of Novell Netware, and AmeriData was a huge Novell reseller. I was part of the championing of Windows NT, regularly suggesting to the leadership at AmeriData that we needed to get on the NT train. I wasn't as effusive as Steve Ballmer was, but close.
By the late 1990s and into the early 2000s, I was still going to Seattle regularly for a variety of reasons, including several investments that Mobius made. At some point Dan'l Lewin invited me to join the Microsoft VC Advisory Board where I had even more reasons to hang out in Seattle. I had become comfortable with Seattle the city, Amy and I were spending more time at our house in Alaska (so Seattle was occasionally a stop on the way to Alaska), and I'd started to enjoy the rain.
When we started Foundry Group in 2007, we knew that Seattle would be a key geography for us. It's been really fun to be involved, through many different organizations, and with many people, in the massive growth of the Seattle startup community. We expect our various investments in PSL will provide a key focal point for the next decade of our Seattle experience.
I'm really looking forward to the next three days in Seattle. Even though they are very scheduled, I'll be with a lot of people who I enjoy – a lot.
---
Regardless of those childhood aspirations of Batcaves and Tony Stark's high tech compounds, not every VC has an office (or a company portfolio) full of lasers. But I'm one of the lucky ones.
A little history: Foundy made our first investment in Glowforge, the Seattle-based 3D laser printer, back in June of 2015 after seeing the incredible product the team was building. A few months later, they launched with the biggest 30-day crowdfunding campaign in history, during which I spent more time than I'd like to admit refreshing their homepage and watching the numbers climb in astonishment. And before I knew it, we were leading a second investment round to help the team deliver to tens of thousands of customers.
As with many early stage hardware companies, Glowforge faced their fair share of setbacks during beta and pre-production, but the team's obsession with delivering the product they promised has paid off. The product is completely magical. Finally, customers have it. And you can make incredible things with it, like a drone.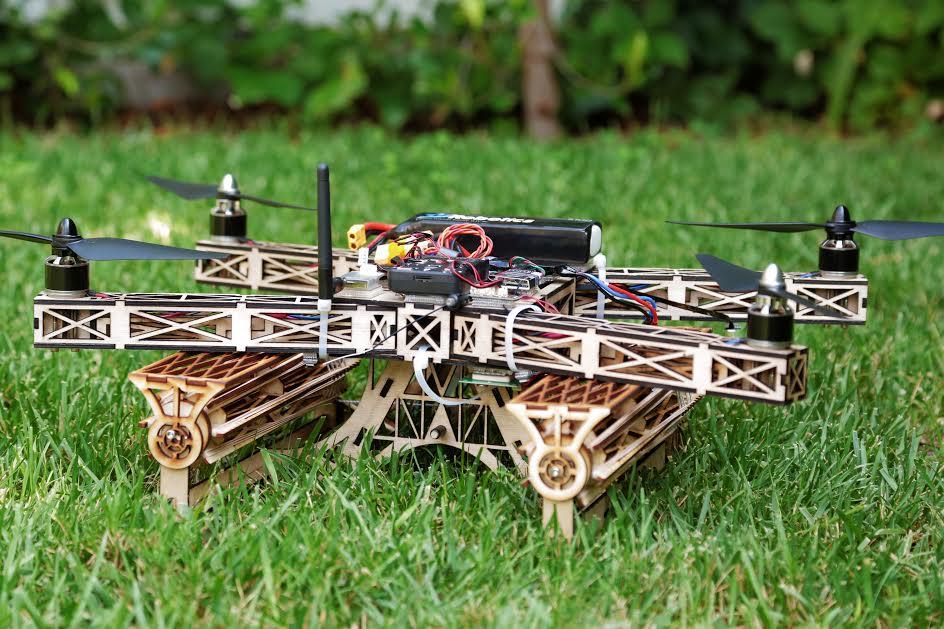 They've been shipping out thousands of units, and as of today, all US customers who've ordered a Pro have been notified theirs is ready. Since domestic units can't be shipped overseas, and Basic units are still backordered, that means they have Pro units available for sale today, for delivery in 10 days!
Do you need new keys for your laptop?
One of the things I've always loved about Glowforge is that they are constantly trying to figure out how they can work with their customers, instead of just selling to their customers. It's one of the reasons their forum is so active and such a terrific resource, and why their customers love the product so much. So I wasn't surprised when they came to me and told me that they were going to launch Pro sales exclusively to their customers, with a really amazing offer. I get to share it with you since I'm a customer!
Click here to get a Glowforge Pro for $1,500 off the current listed price.
Finally, a Glowforge Pro without the wait! It'll be on your doorstep within 10 days. (As a customer, I get $500 cash or $600 in materials if you buy – and yes, I'll be taking the materials …)
One more thing. When I show people stuff I made on my Glowforge, I get one question: What made this? Glowforge is encouraging owners to share their own prints with #whatmadethis. Notice the Foundry and the Glowforge logos on my new wallet.
Proofgrade leather, stamped with engraved acrylic – made on a Glowforge. Get your own 3D Laser Printer at Glowforge, delivered in 10 days, for $1,500 off! #whatmadethis
You won't believe what people are making. Check it out for yourself!
---