We are running the Venture Deals Online Course again. Registration is now open and it runs from March 8, 2020 – May 1, 2020. It's produced by Techstars and Kauffman Fellows.
We've run the course six times now and have had over 25,000 people take it.
It's free, although it's recommended that you have a copy of our book Venture Deals: Be Smarter Than Your Lawyer and Venture Capitalist. The 4th Edition is out with plenty of new and improved stuff.
The course runs for seven weeks with the following syllabus.
Week 1 – Introduction of key players/Form or join a team
Week 2 – Fundraising/Finding the Right VC
Week 3 – Capitalization Tables/Convertible Debt
Week 4 – Term Sheets: Economics & Control
Week 5 – Term Sheets Part Two
Week 6 – Negotiations
Week 7 – Letter of Intent/Getting Acquired
If you are interested, sign up now and tell your friends who are interested in venture deals.
---
When I started blogging in 2004, there weren't many VC bloggers. I followed Fred Wilson and David Hornik's lead and just started writing what was on my mind about, well, anything that was on my mind.
Today, VC content pieces are everywhere. I've become less interested in writing this kind of stuff so my blog has evolved into whatever is on my mind, but a lot less "VC stuff."
Every now and then I come across a spectacular VC blog post (or article in Techcrunch, or one of the other places VCs now put their content pieces.) As I was procrastinating from what I was working on, I noticed an article titled Mike Volpi on the art of board membership.
It's a spectacular article. Go read it now. I particularly like the topics he went after.
Nature of the relationship
The mirror
Context
Network
What happens in between
Availability and relevance
Delivering a message that can be heard
When I wrote Startup Boards: Getting the Most Out of Your Board of Directors with Mahendra Ramsinghani, we tried to include constructive thoughts about how venture-backed boards work and how to improve them, along with plenty of examples. As I've been on some great, ok, and terrible boards (and have been an effective, mediocre, and ineffective board member), I find clear articles like Mike's powerful as I reflect on how I act as a board member.
I ever get around to writing a 2nd Edition, I plan to reach out to Mike and see if I can include some of this. In the meantime, I leave you with his powerful, and well said ending.
Board membership is a privilege and a nuanced responsibility that can have a transformational impact on businesses. Sometimes investors, independents and entrepreneurs forget this. Entrepreneurs should expect a great deal from their boards — not as blind supporters but as true copilots. Likewise, board members should not view board membership as a list of icons on their LinkedIn profile, but as a subtle yet massively impactful role they play in the creation of great businesses. When these relationships function properly, the two parties become true partners in the entrepreneurial journey.
---
While reading Kim Scott's book Radical Candor: Fully Revised & Updated Edition: Be a Kick-Ass Boss Without Losing Your Humanity, I came across an anecdote from a discussion she had with Dick Costolo.
One of my favorite stories about Dick and diversity was his effort to eliminate the phrase "you guys" from his vocabulary. I told him a story about my twins—one a boy and one a girl—who were in kindergarten. Both of their teachers were speculating why boys raise their hands more often than girls. Then I attended a class and heard the questions: "OK, you guys, who knows what four plus one is?" No wonder the girls weren't raising their hands! Children are literal, and girls are not guys. I told Dick that story, and confessed that I'm literal too and feel annoyed whenever somebody addresses a mixed group as "guys," or "you guys." Most people look crossways at me when I launch into my "you guys" diatribe, but Dick smacked his forehead. "Of course! There's nothing worse than being invisible. I can't believe I never thought of that! There's no worse way to make a group of people feel excluded than to use language that pretends they are simply not in the room."

"Yes, like Invisible Man," I said. Dick and I had recently discussed Ralph Ellison's novel about an African-American man whose color renders him invisible.

"Yes, exactly! OK, you've convinced me. I'm going to start saying you all!" Dick said.
I'm from Texas, so I generally try to say "y'all" instead of "you all", but I realize that periodically I'll slip and say "you guys." Going forward, I'm going to try to reprogram my brain to get rid of "you guys" from my vocabulary. If you catch me saying it, call me on it.
---
For the past week, I've been asked at least once a day (yesterday I was asked several times, with an R0 of 3) about what I think the coronavirus' impact will be on the global supply chain.
I have a perspective that it's too early to really know but there are starting to be guidelines about how to think about it, especially as Chinese new year + a week has passed (and we are almost at +2 weeks). Theoretically, factories in China are opening next week, but until they open, they aren't open …
While there is starting to be some macro analysis on the web, it's classic generic stuff with big company examples such as Charting the Global Economic Impact of the Coronavirus, Coronavirus shakes centre of world's tech supply chain, and How China's novel coronavirus outbreak is disrupting the global supply chain.
I find things like the Johns Hopkins CSSE data set and coronavirus map to be much more interesting than these articles so I sent an email out to our hardware companies last night to see what they were hearing and thinking to collect some quantitative data from startups.
It seems like most people are expecting factories to open on 2/10 as planned. However, the expectation is being set that production will take two weeks to ramp back up to normal. And, there is some concern that larger companies will likely exert pressure to be at the front of the line.
Another problem at this point is movement into and out of China. The Chinese border with Hong Kong is only open at a few places and many are afraid to enter China right now for fear that they won't be able to leave.
Everyone anticipates a big logistics clog once things start shipping, which will introduce delay and cost, although the magnitude of this is unknown.
Finally, the downstream (or upstream – I never get that right) impact of long lead time items will add another wrinkle once people understand the volume and timing constraints when things settle down.
Of course, the coronavirus is not yet contained and the actual shape of the infection and death curve is still evolving, but at this moment it is clearly worse than SARS, so that doesn't feel very good.
If you have any additional qualitative data or perspective, I'd love to hear it.
---
I do a lot of random podcasts and especially like to be an early guest on new ones to help get them started.
001 – Brad Feld
The first five episodes are with me, David Cohen, Susan Conover, Amos Schwartzfarb, and Charlie O'Donnell.
Andrew Waine is the producer. He's currently a senior at the University of Florida finishing his Bachelor's degree in the Summer of 2020.
He reminds me of a young Harry Stebbings of the 20 Minute VC who reached out to me early (I was on Harry's 65th episode in 2015), hustled, and did a fun interview with me where we cover the following topics.
What is in the new edition of Venture Deals
My time as an entrepreneur and entry into venture capital
Advice from Jack Tankersley, an early mentor
The differences between raising fund I vs. fund II at a VC Firm
How fund sizes impact investing strategies
How a startup can weather the storms of an economic downturn and the characteristics of the companies that survived the 2008 recession
My opinion on USV founder Fred Wilson's blog post about the importance of follow-on capital
What startup accelerator Techstars looks for in its applicants
Some resources and advice for a young person looking to gain knowledge about VC and Startups
You will even find out where I learned that "even pigs can fly in a hurricane" around minute six.
---
Claudia Reuter, now the Techstars GM Americas East (and previously the Techstars MD for the Stanley+Techstars Additive Manufacturing Accelerator), has a new book coming out called Yes, You Can Do This! How Women Start Up, Scale Up, and Build The Life They Want.
I read the final page proofs while I was in Mexico and it is an excellent book. It's a combination of a memoir, startup guidebook–especially aimed at women, exploration of gender dynamics in the workplace, and inspiration for women who are considering starting a company. It covers topics such as how to:
develop and share your vision
deal with stereotypes and unconscious bias
leverage perceived weaknesses and turn them into strengths
balance life at high speeds and avoid burnout
cultivate the confidence to move from idea to creating a company with the culture and rules you want
Claudia includes a story of a half-dozen fictional people that unfolds throughout the book, bringing many of her points to life with tangible examples of how the conversations and dynamics unfold in the real world.
As I read through the book, there were multiple points where I thought, "Every man in any startup or fast-growing business should read this." As a man in technology, I took away a number of new ideas, along with examples that were explained in a way that I wouldn't have been able to do prior to reading Claudia's book.
This is the fourth book in the Techstars Press series, following Do More Faster: Techstars Lessons to Accelerate Your Startup, 2e (Cohen/Feld), Sell More Faster: The Ultimate Sales Playbook for Startups (Schwartzfarb), and No Vision All Drive: What I Learned from My First Company (Brown). Look for more from (and about) Techstars Press coming soon!
Claudia – congrats on shipping the book!
---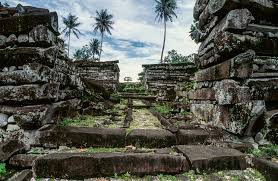 Erling Kagge's book Walking: One Step at a Time was delightful.
On Friday night I had dinner with John Underkoffler. John and I lived together at college and have been friends for over 35 years, working together for the past 13 or so. Our conversation rambled on a variety of topics, as is usually the case when we spend 1:1 time together.
After getting after-dinner gelato at Gelato Boy (amazing gelato, terrible name) we wandered down the Pearl Street Mall and then circled back to The Boulderado where John was staying. After dropping him off, I headed back to my car with a short stop in the Boulder Book Store, where browsing and buying a few books is one of my guilty pleasures.
Kagge's book jumped off the shelf into my hands, along with C.S. Lewis's The Reading Life: The Joy of Seeing New Worlds Through Others' Eyes. Two of my favorite things to do are reading and walking (or running), so I devoured Walking on Saturday and savored Reading on Sunday.
One section in Walking really stuck with me. Kagge, Arne Næss and a few others, including a professor of archeology, took a trip to Nan Madol. While observing one of the structures, the professor of archeology said, "It is impossible, impossible, impossible."
Arne Næss responded:
"It is completely possible but, when considered with our conventional calcuations, extremely unlikely. Philosophically, there is a chasm between the imposssible and the fantastically unlikely."
Now, the legend of how Nan Madol was constructed, according to Wikipedia, is:
According to Pohnpeian legend, Nan Madol was constructed by twin sorcerers Olisihpa and Olosohpa from the mythical Western Katau, or Kanamwayso. The brothers arrived in a large canoe seeking a place to build an altar so that they could worship Nahnisohn Sahpw, the god of agriculture. After several false starts, the two brothers successfully built an altar off Temwen Island, where they performed their rituals. In legend, these brothers levitated the huge stones with the aid of a flying dragon.
Fantastically unlikely, but not impossible. This concept reflected nicely throughout much of The Reading Life, which contains Lewis's essays on things like "Why Children's Stories Are Not Just for Children", "Literature as Time Travel", and "On the Dangers of Confusing Saga with History."
In the future, whenever someone tells me, "That's impossible!" I'm going to respond with "It's fantastically unlikely but not impossible."
---