CU's Silicon Flatirons Center Startup Summer is back!
Startup Summer provides a fantastic experience for college-age students and interns interested in entrepreneurship and the Front Range emerging company scene.
Startup Summer is a free offering that enhances your company's internship program. Your company hires and pays your intern(s). You can hire an intern out of your own pool of candidates or, alternatively, let us know and we will get you student resumes from individuals who have reached out to us.
This program is free – there is no charge for companies or interns. Now in Year 10, Startup Summer is one of CU Boulder Silicon Flatirons' most popular programs.
Startup Summer pulls college-age students together on Tuesday nights from 5:30 – 7:30 pm during the summer. Startup Summer students and interns get to (1) meet leaders in the Front Range emerging company community, and (2) build their own startups on the side. More info is available at our website Startup Summer page.
If your company is interested in Startup Summer, please reach out directly to Sara Schnittgrund (Sara.Schnittgrund@Colorado.EDU) and Brad Bernthal (Brad.Bernthal@colorado.edu) at Silicon Flatirons by Thursday, June 3.
---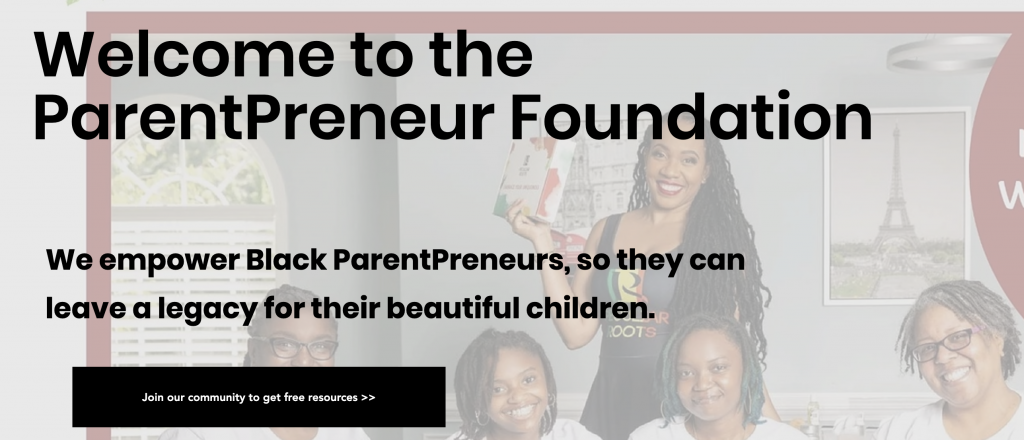 I recently nominated James Oliver's ParentPreneur Foundation for the new Techstars Accelerate Equity Program. Amy and I provided the lead gift of $100,000 through our Anchor Point Foundation. For a detailed look at what the ParentPreneur Foundation does, take a look at Techstars Foundation Empowers Black ParentPreneurs, So They Can Leave A Legacy For Their Children.
Through Accelerate Equity, the Techstars Foundation identifies early-stage nonprofits and ideas to empower and support underestimated entrepreneurs. We then call on the Techstars network to pitch in. The Techstars Foundation will add a 5% match to the total raised at the end of the calendar quarter.
Among other things, James has created a vibrant community for Black ParentPreneurs.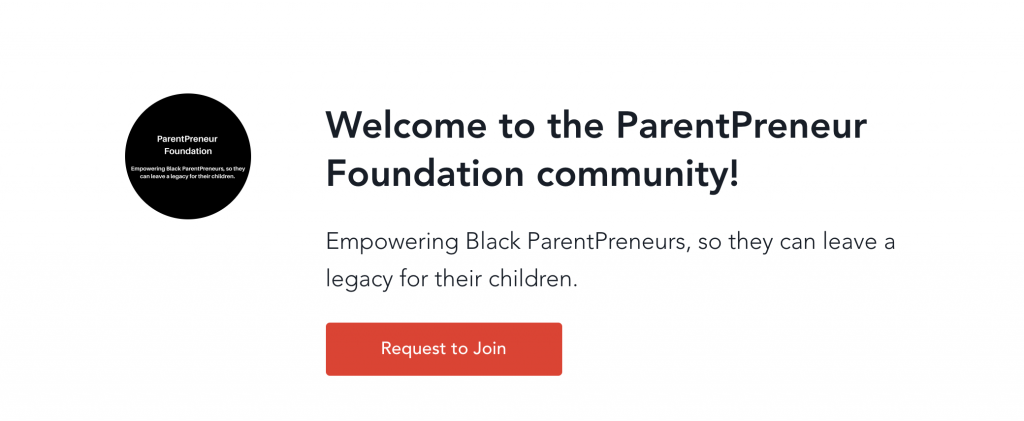 I've known James for a while, as we became friends when he started his previous company WeMontage. While I didn't invest, we talked periodically and emailed regularly. I loved his book The More You Hustle, The Luckier You Get (it's "pure James"). We connected after George Floyd was murdered, and he mentioned his initial dream of the ParentPreneur Foundation. I immediately jumped in to help.
It has been about a year since that conversation. Since then, a number of friends, including Mark Suster, Fred and Joanne Wilson, Seth Godin, and David Cohen have also supported the ParentPreneur Foundation. It has been awesome to see the progress that James has made. I'm delighted that the Techstars Foundation is including him in the Accelerate Equity program.
If you want to support James or support something I support around racial equity and entrepreneurship, please donate to the ParentPreneur Foundation through the Techstars Foundation.
---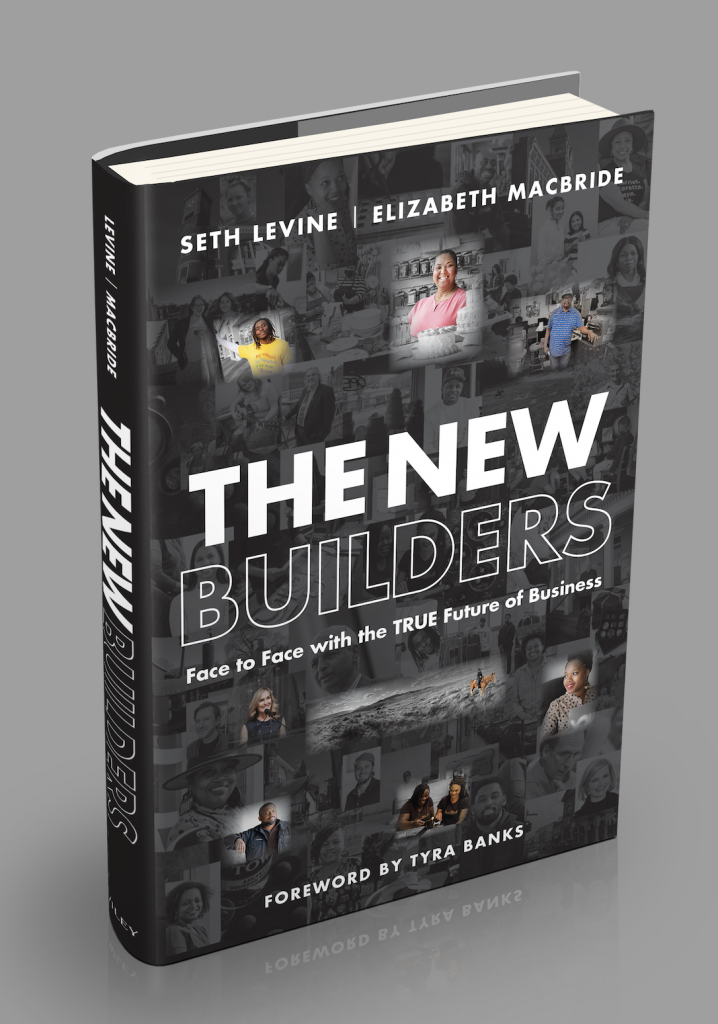 My long-time business partner Seth Levine has written a book with Elizabeth MacBride titled The New Builders: Face to Face with the TRUE Future of Business. It's extraordinary – buy a copy now!
For many years, Seth has been frustrated about the entrepreneurial narrative around the White male tech founder. He's been active as an investor and philanthropist around entrepreneurship in rural Colorado and with organizations, such as Entrepreneurship for All, that are focused on accelerating economic and social impact in communities nationwide through inclusive entrepreneurship. He's been exploring this and investing both in the US and other places globally, including Africa and the Middle East.
Pre-Covid, he started working on The New Builders with Elizabeth MacBride. They made good progress, and I remember saying hello to Elizabeth in our conference room after she and Seth had taken it over for a few days of writing, back when we met in conference rooms. As the Covid crisis began, they started writing a series of OpEds that got a lot of play, including To save the US economy, policymakers need to understand small business 101, and Communities across America rush to save Main Street as federal relief for small business stalls. These articles foreshadowed what they were digging into as part of their research for The New Builders.
Seth and Elizabeth obliterate the myth of the White male tech founder. Through detailed history, current stories, and many interviews, they bring life to new businesses started by Black, Brown, Female, and Older people. These entrepreneurs, including immigrants, are the next generation of business owners. Post-Covid, they will be key to redefining our economy.
While this group of founders and business owners may not get the same press that tech entrepreneurs get, they profoundly impact their local communities. Their efforts are foundational to the health, development, and growth of American cities, enabling a future where people have the economic freedom to pursue their passions.
Seth and Elizabeth have issued a powerful wake-up call for America with The New Builders. It's time to see, understand, and value the next generation of business owners.
---
Over the past year, we've seen an increase of people from across the business and political spectrum join the fight against climate change and pledge to support a greener, more sustainable future. Investors are seeking both financial returns and environmental impact and looking for opportunities to partner with ventures that are working to tackle our world's biggest energy and environmental challenges.
Enter Cleantech Open, the world's largest and oldest cleantech accelerator for cleantech, climate tech, and sustainability startups. Through Cleantech Open, startups can build their entrepreneurship skills and professional networks, access expert mentorship, and connect with potential investors, partners, and customers. Cleantech Open is currently accepting applications for its 2021 cohort, and you can learn more and apply here by April 18.
Beth Zonis, the Director of Cleantech Open Northeast, and my wife Amy Batchelor met through a mutual connection. They are both Wellesley College alumnae (Amy is a Trustee of Wellesley College, and Beth is Vice President of her graduating class.) They hit it off right away and found a lot of common ground, especially in their shared passions for Wellesley, the environment, and innovation. This led to our foundation (the Anchor Point Foundation) partnering with Cleantech Open Northeast, the northeast region of Cleantech Open, managed by NECEC as the on-the-ground affiliate.
Cleantech Open is like a mini MBA for startups. Its mission is well aligned with ours, as Cleantech Open is focused on combating climate change, growing the green economy, and improving Environmental Justice through innovation and entrepreneurship. We are staunch advocates for the environment, and we believe that innovation is critical to addressing many of the world's challenges.
Cleantech Open has a particular focus on incorporating diversity, equity, and inclusion (DEI) values into its program. It is working to increase the diversity of startups, mentors, and partners engaged with the program. In 2020, 63% of the startups in the Cleantech Open Northeast cohort were founded by women or BIPOC leaders. This year, the accelerator plans to offer programming to educate startups on incorporating DEI values into their ventures.
Cleantech Open Northeast is also creating new curriculum content for this year's cohort to enable startups to measure their greenhouse gas emissions and carbon footprint to help them build a measurement mindset from the beginning. This is an effort in collaboration with NYSERDA, the New York State Energy Research and Development Authority.
Over the years, many Cleantech Open alumni have progressed to be accepted into other accelerator programs, including Techstars. A few examples of recent Techstars alumni who have participated in both programs are Virimodo, Sunthetics, and SparkCharge.
Virimodo is reducing greenhouse gas emissions in cities by making it simple for buildings to become carbon neutral. Virimodo was a 2018 Cleantech Open Northeast Winner and a Cleantech Open National Finalist and participated in the 2020 Techstars EnergyTech accelerator in Birmingham, Alabama.
Sunthetics is developing software in tandem with electrochemical equipment for more sustainable and efficient chemical manufacturing. Sunthetics was a top 10 team in the 2020 Cleantech Open Northeast accelerator and a participant in the Techstars Heritage Group Accelerator for hard tech.
SparkCharge is making the world's first mobile and intelligent on-demand EV charging network with a portable, ultrafast charging unit for electric vehicles. SparkCharge participated in the 2016 Cleantech Open Northeast accelerator and Techstars Boston in 2018 and recently had a chance to pitch on Shark Tank, where the company signed a $1 million agreement with Mark Cuban and Lori Greiner.
Cleantech Open is a nonprofit accelerator that takes no equity in its participating startups. This year, Cleantech Open Northeast will award $50,000 in cash prizes, including $10,000 for a carbon sequestration startup that completes the accelerator, and more than $300,000 in goods and services, including incubator and co-working spaces, consulting services ranging from marketing and communications to accounting to assistance on special projects, software packages for startups, and even financial assistance for startups participating in certain states.
To learn more, register for a Cleantech Open kickoff event between now and the April 18 application deadline. These are great opportunities to meet the Cleantech Open team, entrepreneurs, and mentors. Startups will have a chance to pitch!
Cleantech Open Kickoff Webinar 11, April 13 @ 7:00 PM Eastern, Register here
Cleantech Open Kickoff Webinar 12, April 16 @ 12:00 PM Eastern, Register here
---

Amy and I, through our Anchor Point Foundation, are supporting HBCUvc's VC Lab and Fund. If you are interested in supporting this initiative, send a note to info@hbcu.vc or email me.
Several people pointed me at Hadiyah Mujhid, the Founder and CEO of HBCUvc. We talked a few times and I offered to support HBCUvc in any way that she wanted. She asked me to support the expansion of HBCUvc's VC Lab and Fund.
HBCUvc is seeking to expand its VC Lab and Fund program that invests in Black, Indigenous, and Latinx entrepreneurs building technology companies. The fund is managed by university students participating in HBCUvc's Fellowship programs. Fellows originate and execute startup investments under the supervision of HBCUvc's investment committee, a team of experienced venture capital investors.
Currently, while there are similar funding organizations for other universities, there are no funding groups affiliated with investing or supporting entrepreneurs from the HBCU ecosystem. For perspective:
Dorm Room Fund (First Round Capital university fund targets Penn, Yale, Stanford),
Rough Draft Ventures (General Catalyst university fund targets Harvard)
Big Red Ventures (Student-run fund at Cornell)
House Fund (Fund focuses on supporting entrepreneurs from Berkeley ecosystem)
The lab and fund builds on the foundation laid in HBCUvc's fellowship programs and provides direct investing experience for the fellows with the following goals:
Provide financial and technical support to emerging Black, Indigenous, and Latinx technology entrepreneurs
Create experiential pathways for the next generation of Black, Indigenous, and Latinx venture capitalists,
Close data gaps on capital allocation strategies best applicable to Black, Indigenous, and Latinx entrepreneurs
Create a revenue opportunity for HBCUvc to sustain educational programming through returns
Primary learnings for the fellows include:
Originating investment opportunities
Conducting due diligence
Syndicating transactions
Executing transactions
Supporting founders and portfolio companies
Expansion of the VC Lab and Fund will help bridge this funding gap, support more entrepreneurs, and provide venture experience to create a pipeline of Black and Brown VCs.
---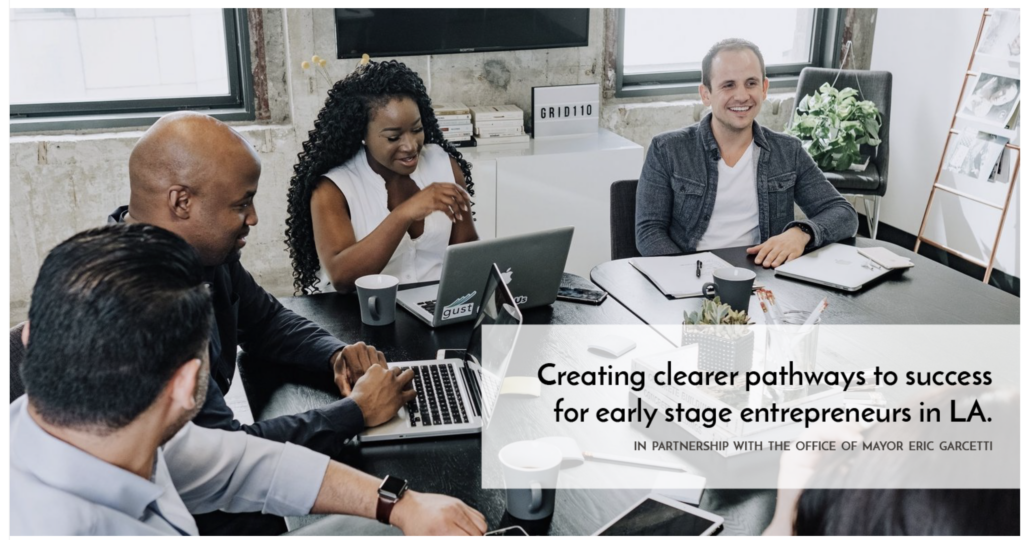 Amy and I, through our Anchor Point Foundation, are supporting the Grid110 – South LA program.
Austin Clements was one of the Black VCs I reached out to after George Floyd was murdered with the question, "What are two things you are involved in that I can support with time, money, and influence?" I knew Austin from his time at TenOneTen Ventures (we are an LP) and I reconnected with him when he joined the Kauffman Fellows Program (Class 25).
Among other things, he told me about Grid110 and why he was helping create and lead Grid110's new program in South LA.
Grid110 is a non-profit with a mission is to foster the most thriving, inviting and inclusive community for entrepreneurs in Los Angeles. They believe that anyone with the goal of becoming an entrepreneur should have the chance to pursue it and receive support along the way. Their work impacts individuals who are often overlooked by traditional entrepreneurial ecosystems, making the the entrepreneurial path more equitable, inclusive and accessible.
I committed to providing funding for the program at the end of the call. Since then, the program has launched with its inaugural class and has been up and running since July.
Over 90% of the selected companies are led by Black and Latinx founders, and the majority of founders are women. The companies are wide ranging — from CPG products to B2B SaaS, from early childhood support all the way to death care services, from for-profit Co-Ops to non-profit boutiques. Some are first time entrepreneurs right out of college, others have long track records of shaping business and culture.
Tonight, I'm doing a virtual AMA with the program. I'm very looking forward to it.
If you are interested in supporting Grid110, you can make a donation here.
---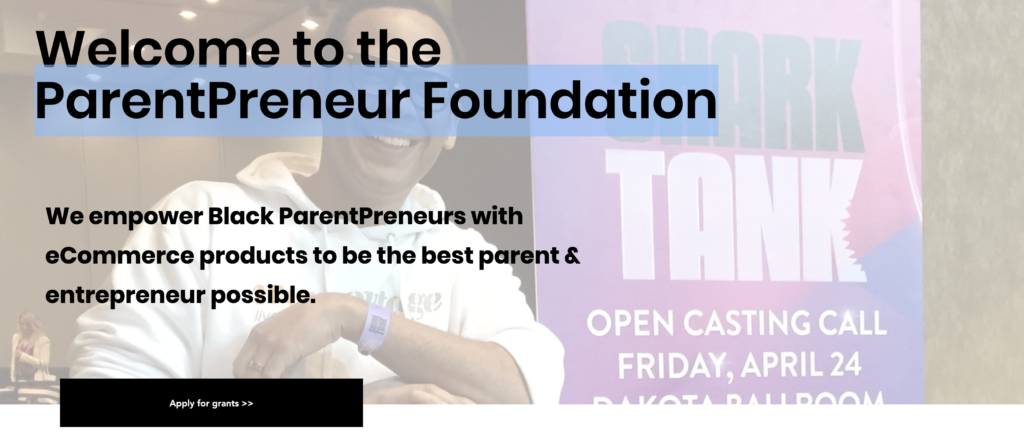 Amy and I, through our Anchor Point Foundation, recently provided the seed grant to the ParentPreneur Foundation.
Founded by James Oliver, the ParentPreneur Foundation empowers Black people to be the best parents and entrepreneurs possible providing them money, tools, resources, and social capital.
I've known James for several years. After George Floyd was murdered, James was one of my Black friends who I called up and asked, "What are two things you are involved in that I can support with time, money, and influence?"
We talked about a couple of things, but when he started speaking about his dream to start a non-profit to help Black entrepreneurs who were also parents, I knew what I'd be supporting.
James is the perfect person to undertake this endeavor because he is acutely aware of the pain of parents who are entrepreneurs. James participated in the gener8tor accelerator and founded his startup, WeMontage.com when his now seven-year-old twins were born prematurely and weighed only two pounds each. During that difficult time, he was living 1,000 miles from family and friends, so he didn't have much support.
Amy and I don't have kids, so I listen to my friends who are entrepreneurs with kids about their experiences. Rather than assume their challenges are the same as mine, I recognize I have it easier in many ways, and enjoyed and learned from James' book The More You Hustle, The Luckier You Get.
In our conversation about this new foundation, James told me that being a parent and an entrepreneur is hard, but being a Black ParentPreneur is even harder.
"Black people don't have the same resources as many of our White ParentPreneur counterparts. Many of us are first-generation college graduates, and we don't have a relative we can call to give us money to hold us over until we can get enough traction with our business. Further, we generally don't have the social capital to execute our good ideas or even imagine what is possible."
Hence, the ParentPreneur Foundation, which James started a month ago. The inaugural cohort was recently announced and had ten Black ParentPreneurs who each received $1,000. The foundation also provides access to resources to improve beneficiary businesses and parenting lifestyles.
I'm excited about supporting James in the work he's doing to help address issues of economic inequality in the Black entrepreneur community while helping strengthen families.
Please consider making a tax-deductible donation or connect with James to offer resources for the foundation's beneficiaries.
And if you're a Black ParentPreneur, join the foundation's online private community.
---
If you are working on your first startup, this is the book for you. Hopefully, the Foreword I wrote reflects my belief in the quality and importance of this book.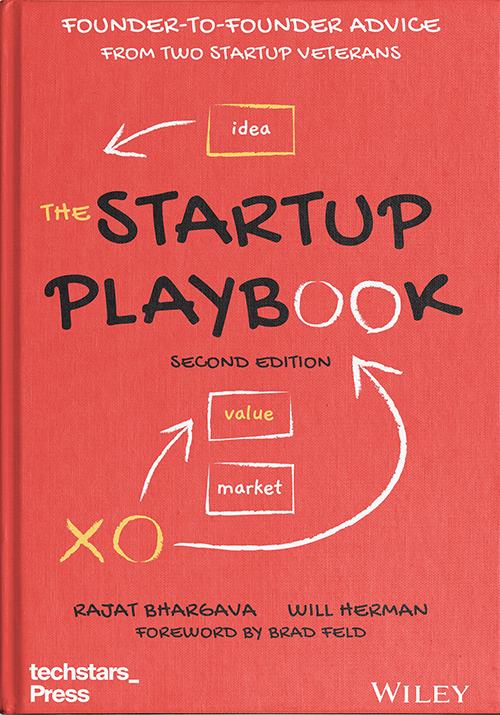 My friends @willherman and @rajatbhargava put their hearts and souls into the creation of the first edition of The Startup Playbook, and it paid off. Over 13,000 people bought the book, it's a 4.8-star review book on Amazon (with 100 reviews), and it sold out.
I've known Will since 1984 and Raj since 1993. Will and I made our first angel investment together in 1994 – in Raj's first company NetGenesis (which went public in 1999). Since then, Will and I have made many investments together (including most of Raj's company). Raj and I have done seven companies together, including his most recent company JumpCloud which is one of the fastest-growing B2B SaaS companies in our portfolio (and in Colorado.)
The book is Will and Raj's how-to guide for building your startup from the ground up. It has a collection of the major lessons and shortcuts they learned starting 11 companies between them – a lot of successes, but some nasty failures too. They wrote the book to shift the odds of success in your favor. They share their tips, secrets, and advice in a frank, founder-to-founder discussion with you.
The Startup Playbook is not a recipe; it's not a template; it's not a list of tasks to do. It's their insider's guide to starting a company and running it successfully in those critical early months. It's full of our advice, guidance, do's, and don'ts from their years of experience as founders, investors, mentors, and advisors.
---
Today, I participated in the Juneteeneth 4.0 Celebration that was hosted by OHUB, ThePlug, and Living Cities and led by Rodney Sampson. In addition to being part of a panel, I made several commitments as part of the #RacialEquityEcosystemPledge. Here's the fact sheet released by OHUB today.
I've agreed to:
Do a monthly podcast called Equity.District with Rodney on racial equity in entrepreneurial ecosystems and other issues around racial equity in entrepreneurship.
Help organize and co-host a Racial Equity conference inclusive of Rodney's network, my network, and anyone else who wants to participate.
Make a meaningful financial contribution to the OHUB Foundation from the Anchor Point Foundation. If you are able, I encourage you to donate as well.
Make a meaningful financial contribution to at least two more Black-led ecosystem building organizations recommended by OHUB.
Work with Rodney and the OHUB team on an ongoing campaign to raise money for Black ecosystem builders, funds, and founders.
The entire event is below. There's a lot of awesome stuff in it.
In addition to the awesomeness, I made a mistake. Right after I spoke, I got a text from a White friend who is an entrepreneur I've invested in who watched the event live.
I immediately sent Rodney an email under the heading "I apologize for the microaggression."
Apparently in my closing comments I said that you were "articulate" (I wasn't aware that I used the word.) While I hadn't seen this NY Times article I know that "articulate" is viewed as a microaggression.

So, regardless of whether it was intended, or you heard it, or anything else, I want to simply apologize.

You are incredible. You inspire me.
Rodney quickly responded:
Thanks for this. Tell your friend they are right. Apology accepted. However, in this case, I know that you meant "vocal in my leadership". 🙂

We've got a lot of work to do. I'm up for it.
When I make a mistake, I try to own it, apologize, and learn from it. I'm far from perfect here, but Rodney's response, by acknowledging my mistaking, quickly accepting my apology, and getting back to work with me motivates me even more to work with him!
---
I'm going to participate in the Juneteeneth 4.0 Celebration tomorrow from 1pm – 4pm ET. It's being hosted by OHUB, ThePlug, and Living Cities.
I'll be part of a fireside chat with Rodney Sampson (CEO, OHUB) and Ben Hecht (CEO, Living Cities) where, among other things, we'll discuss the introduction of Racial Equity Pledge.
Rodney is one of the dozen or so Black colleagues that I reached out to and talked to over the last two weeks to learn more about what I could get involved in and immediately support with time and money. Ohub is one of those organizations and I've already learned a lot from Rodney, such as several different ways to think about changing the equation around racial inequity in tech. A framework I got from him that I immediately related to is his Economic Development Pyramid.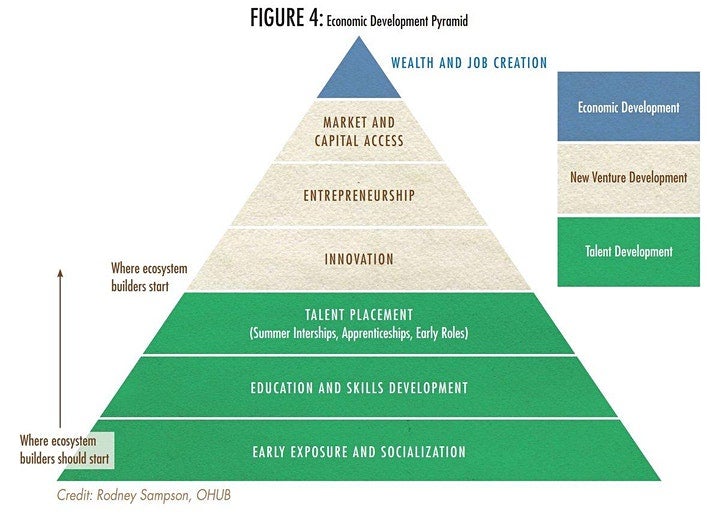 Rodney did an interview with CNBC several weeks ago that lit me up with enthusiasm for working with him.
Foundry Group is closed on Friday in celebration of Juneteenth. We had an email thread go around yesterday among the entire team discussing what we are doing tomorrow, which includes attending a number of Juneteenth events, along with reading and reflecting on racial injustice.
If you are available and interested, please join us for the Juneteeneth 4.0 Celebration.
---